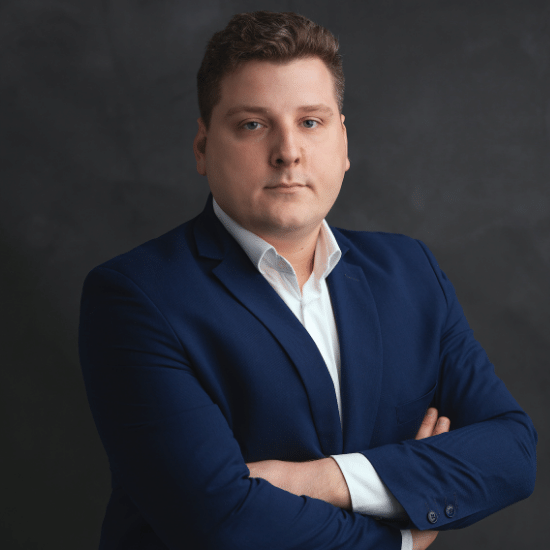 Attorney at Linke Kulicki Law Firm. Completed attorney apprenticeship by the District Bar Association in Warsaw.
Litigation lawyer in cases related to the broad scope of civil law, particularly commercial and inheritance law. Experienced in the field of real-estate development. He serves business entities and local governments. He utilizes his passion and knowledge of penal law mainly in fiscal offenses cases.
His honesty, great communication skills, and individual, often unconventional approach to cases are much appreciated by his Clients.